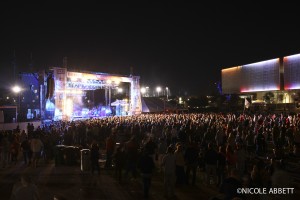 The Gasparilla Music Foundation is a Florida 501(c)-3 non-profit corporation that organizes an annual music festival in Downtown Tampa the second weekend of March and supports music education throughout its Recycled Tunes program.
The 2020 festival takes place in Curtis Hixon Waterfront Park and Kiley Gardens Park on March 7th & 8th, featuring musical acts from a wide variety of genres on several stages and cuisine from the region's top restaurants. As part of its mission to support and promote music and education, the organization is involved throughout the year in several initiatives including providing scholarships and instruments to music students.
The Gasparilla Music Foundation was founded in 2011 with financial support from several Tampa Bay area based businesses and the organization's founding members, The Ring of Fire.
The organizations goals include:
Creating a long-term sustainable institution benefiting the Tampa bay area
Support and Promote local musicians and bands
Support and Promote local cuisine and beverages
Provide support and financial assistance for music education
Contribute to the economic development of the region
Contribute to the neighborhood rejuvenation of the city's urban core
Promote the region's cultural heritage
Minimize the environmental impacts of festival production
Promote public and alternative methods of transportation