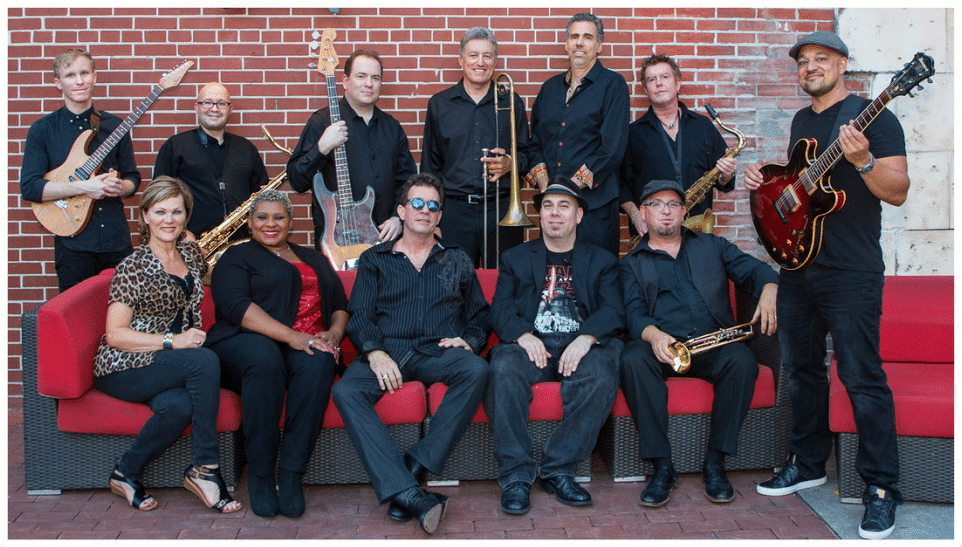 Show Biz Kids, a 12-piece Steely Dan tribute, came to life in 2014 and is based in the Tampa Bay Area. This group of internationally-recognized studio and touring veterans features meticulous, spot-on arrangements and world-class vocal and instrumental performances…all of which combine to bring Steely Dan's hits to life with the vibrancy and immediacy of a front row experience in a major arena. Close your eyes and you'll swear you are hearing the real thing!

Led by renowned New York keyboardist Phil Magallanes (who toured and recorded with Arturo Sandoval, Blood Sweat & Tears and Engelbert Humperdinck, in addition to composing for Spyro Gyra), the collective resume of Show Biz Kids similarly reads like a "Who's Who" of music – countless tours and recordings with Diane Schuur, Barry Manilow, "Bootsy" Collins, Tom Jones, Larry Carlton, Bobby Caldwell, Gloria Estefan, "Doc" Severinson, Tower Of Power, and a host of others.

Show Biz Kids is simply in a class by itself among tribute bands and is a "must see" for all Steely Dan fans.