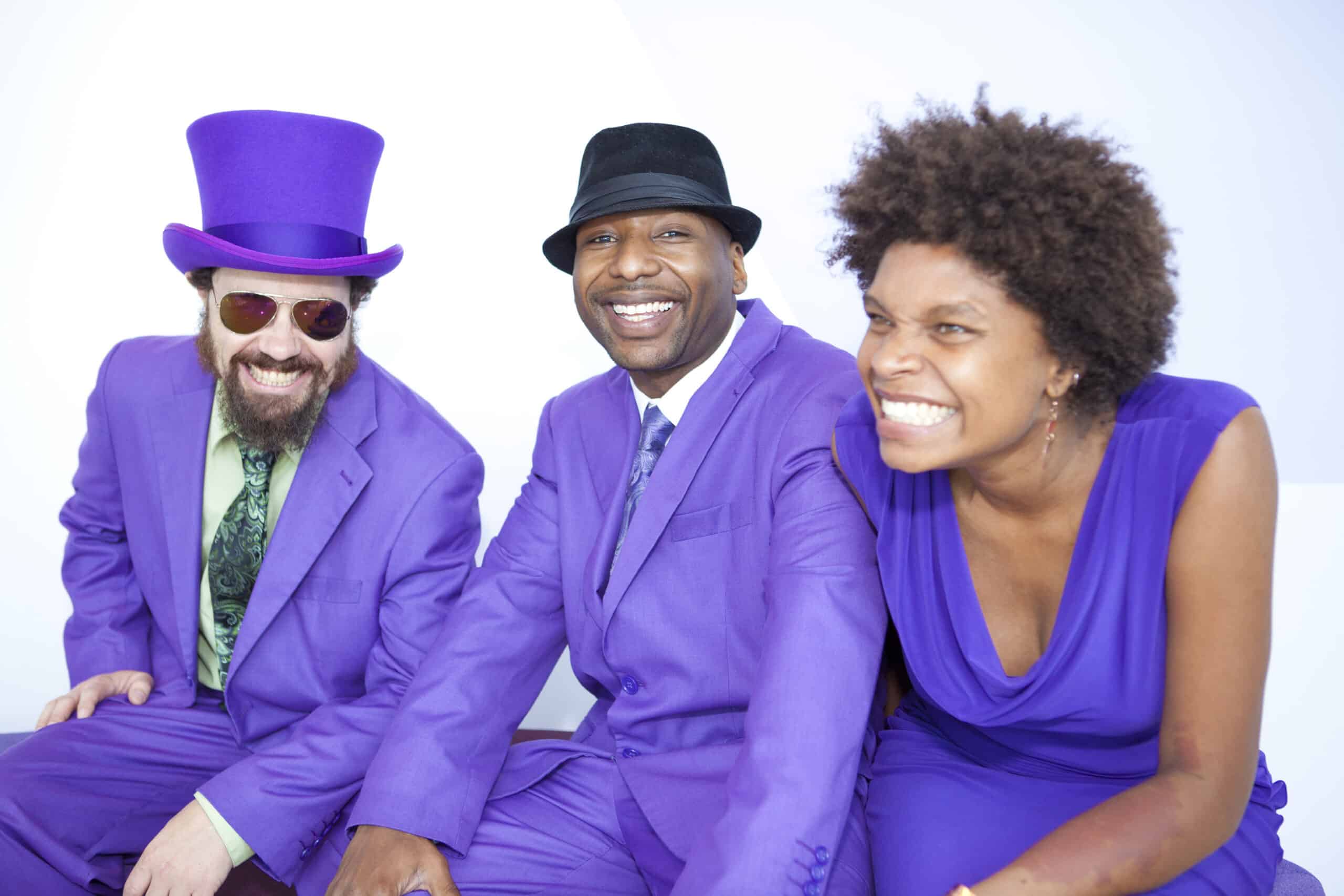 The new 23 Skidoo album was just nominated for "Best Childrens' Album" in the Grammys!
More Fraggles than Wiggles, more Soul Train than Thomas the Train, 23 Skidoo is equal parts Dr. Suess and Dr. Dre!
His albums and shows are a cornucopia of creativ0ity, mixing a wide spectrum of genres into multi instrumental, musically sophisticated, lyrically intelligent house party classics. With an authentic feel that resonates from packed park jams in the South Bronx to sold out shows at The Smithsonian, 23 Skidoo is the pioneer of positive family Hip Hop music.
With an ongoing string of eight #1 hits on SiriusXM, glowing reviews from TIME, USA Today, People and NPR's "All Things Considered", rocking sets at Lollapalooza, Austin City Limits, LegoLand and countless other top quality venues, plus a 2015 GRAMMY nomination, the Skidoo crew is spreading the word and the wordplay far and wide.
After he had clocked a decade of national touring with various Hip Hop and Funk acts, sharing the stage with luminaries such as MOS DEF, RUN DMC and P-FUNK, 23 Skidoo's daughter turned 5. A proud papa, he decided it was time for her to get in on the family business, so he taught her to rhyme and started the world's first Hip Hop family act. Hitting the road with Saki aka MC Fireworks and his wife Brooke aka Bootysattva, he laid the tracks for a funky family future, and eight years later continues to up the ante with new albums, more crew members and hotter stage shows. The current lineup features rapping, singing, sweet harmonies, Motown inspired dance moves and classy purple suits. If you're lucky, you may also catch breakdancers, DJs, or a special appearance by MC Fireworks herself!
As a passionate proponent for the power of creativity, 23 Skidoo also teaches rhyme writing and stage performance workshops for all levels of age and experience. As a great lover of vocabulary and literacy, he has produced the words and music for the last 5 years of US Library Summer Reading Program television commercials, and served as its New York State Official Spokesman for 2 years.
The core of 23 Skidoo's music is the celebration of creativity, exploration, adventure and especially diversity. A sworn defender of the wild and weird, he takes families on cerebral vacations into realms of crazy imagination backed by thumping basslines and heavy horn sections that wear out the dance floor.
This is truly the only music that will satisfy both a 3 year old and a 13 year old, and still get the thumbs up from a 30 year old rap aficionado. Secret Agent 23 Skidoo brings together families and Hip Hop without compromising either one.