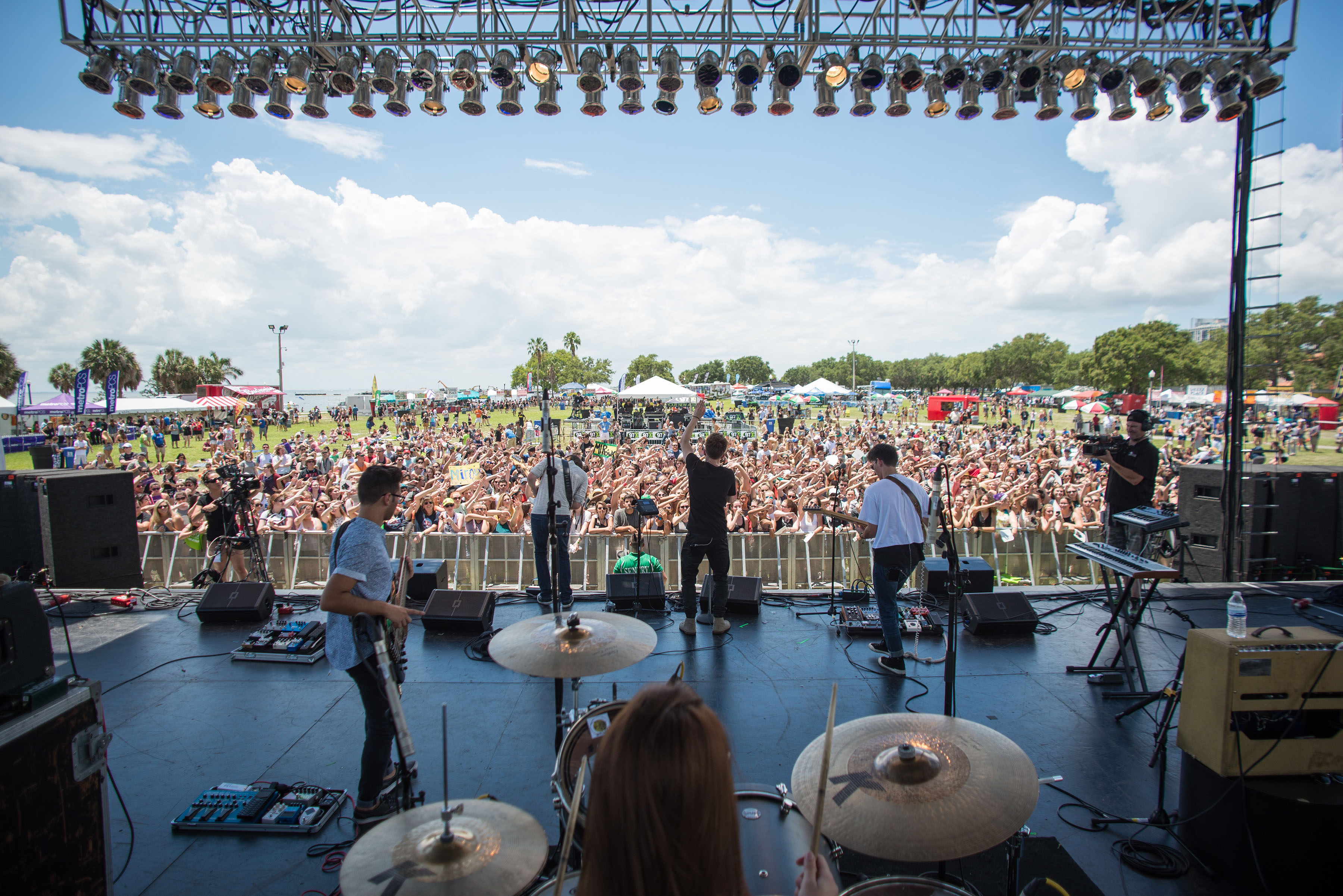 Miróux delivers an infectious"big-stage"sound, releasing a hypnotic wave of endorphins bound to alter your mood! The six young, accomplished musicians' live performances have left fans fervently awaiting their upcoming EP. An underground buzz quickly emerged when the band leaked their demos in late 2015, only to be recently amplified in 2016 after opening for "Young the Giant" in Saint Petersburg, FL and playing "Next Big Thing", opening for The 1975.
Miróux is the brain-child of lead-singer/multi-instrumentalist/producer Jonah Hollander, who at just 18 years old fastidiously balances college and building his musical empire out of his home studio in Florida. Hollander, a dual citizen of the U.S. and Germany, has a unique amalgamation of musical experiences, ranging from his role as an accomplished upright jazz bass player to opening for George Clinton/Parliament Funkadelic and touring with Germany's #1 hip-hop band, Marteria/Marsimoto. Hollander knew it would take a special elixir of talent to execute the show he envisioned.
Hollander met guitarists Zack Page, George Leventis, and drummer Charlie Bianchet at Ruth Eckerd Hall, a prestigious jazz conservatory, where each of them received a four-year full educational scholarship. Page, a student at Berklee College of Music, has been featured in Downbeat Magazine and Leventis is a studied jazz guitarist. Bianchet is a music student at the University of South Florida Tampa and part of the Busch Gardens Performing Ensemble. Hollander recruited Sebastian Siaca while performing at a local venue. He is one of the finest Bass Players in the Tampa Bay area. Keyboard player Alex Merrill, who prior to joining the band toured in New York and Los Angeles, opening for acts like Cheap Trick, is a big asset in bringing the big stage sound to life. With synergy in place, relentless drive, and a deluge of talent, Miróux's unique sound is quickly gaining recognition from fans and industry professionals alike.