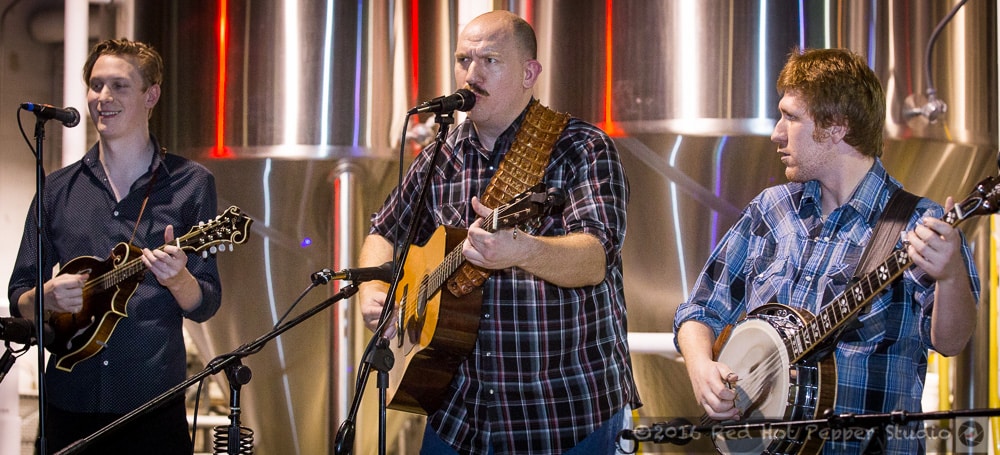 Blazing tempos, outlaw attitude, foot-stomping intensity, acoustic wizardry. These things all accurately describe Grandpa's Cough Medicine's tongue in cheek approach to bluegrass music. Carving out a niche that is all their own, they include humor and dark subject matter in their lyrics, yet are fully capable of letting their musicianship do the talking with instrumental compositions.
The trio's seemingly simple combination of flat-picked guitar, Scruggs style banjo, upright bass and two vocals creates a sound so huge, that it can make a six piece band blush. Their first CD "Jailbird Blues" was lauded in their hometown of Jacksonville, FL as one of the "Top Ten Local Albums of 2011″, and their second album "The Murder Chord" was released in August of 2012 to high acclaim.
They were the top-voted music act in 2014's One Spark festival in Jacksonville, garnering lots of publicity and a check for over $11,500. This money was used to record their third album "180 Proof", which was released February, 6th 2015 and features guest spots from Jason Carter, Aaron Till, Randy Kohrs, Isaac Corbitt and Hank Williams III. In July of 2015 GCM ventured to Lyons, Colorado to compete in the Rockygrass instrument contests. Brett took 1st place in flat pick guitar and 2nd place for dobro. Mikey won 1st place for banjo.