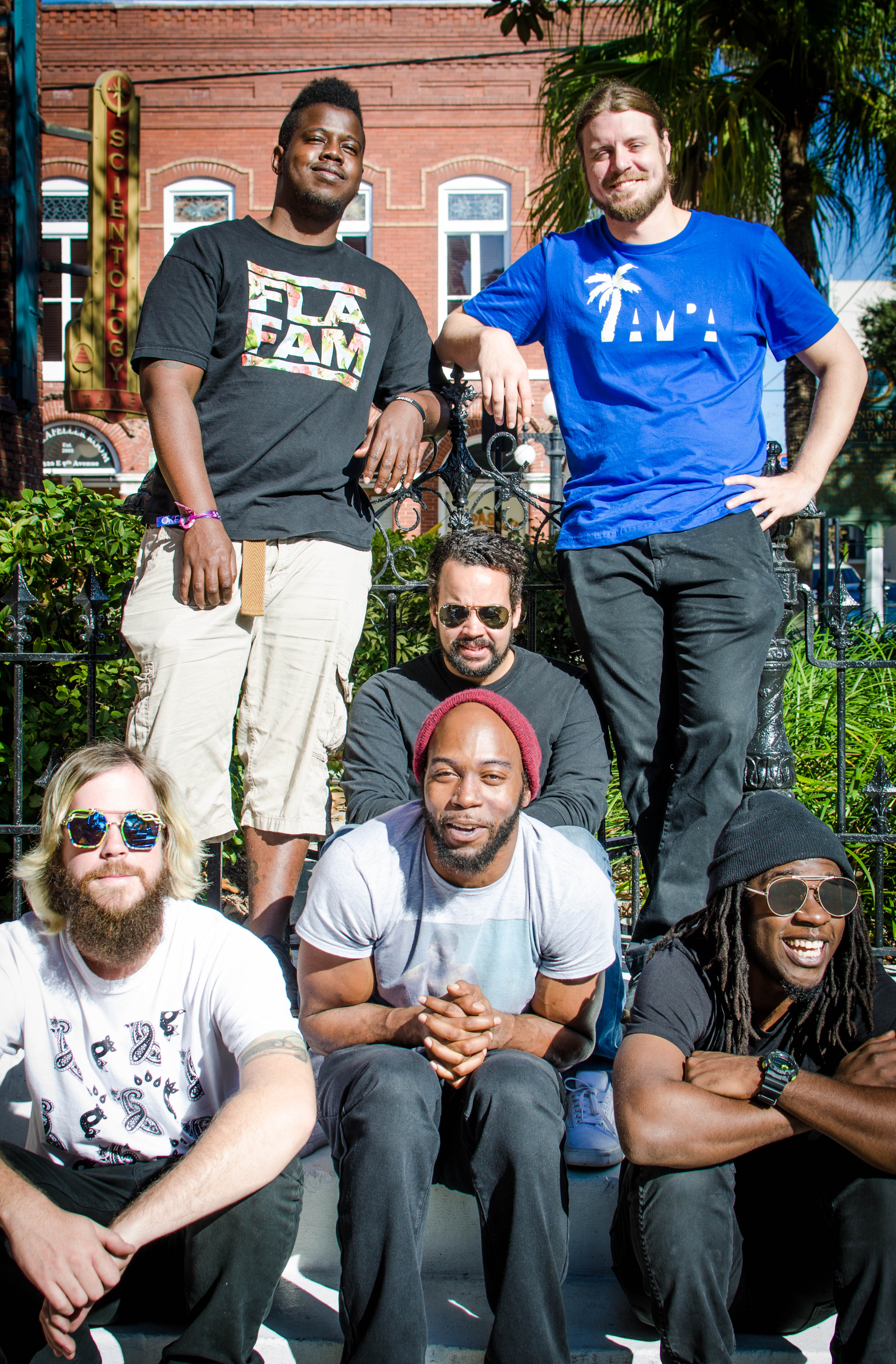 Focused music wrapped up in a party mentality. From Tampa, FL, these six minds meld together to create a head bobbing, body moving interactive experience for all who are involved during the live shows.
Along with their debut album "Galaxy Dust," Bangarang is blazing a trail from Florida to the rest of the world connecting with their largest crowd at Okeechobee Music Festival 2016. With empowering, well-written, and catchy lyrics supported by rhythms and melodies so diverse, you either want to break dance or zone out at the stars, sometimes at the same time. At the same damn time!
These guys bring joy and genius to their craft. Life is short, you've got to live it, and they sure do. Bangarang knows how to have a good time. Alex, Arsenio, Devon, Senyo, Tyson, and Wes Wes Ya'll make up this collective.