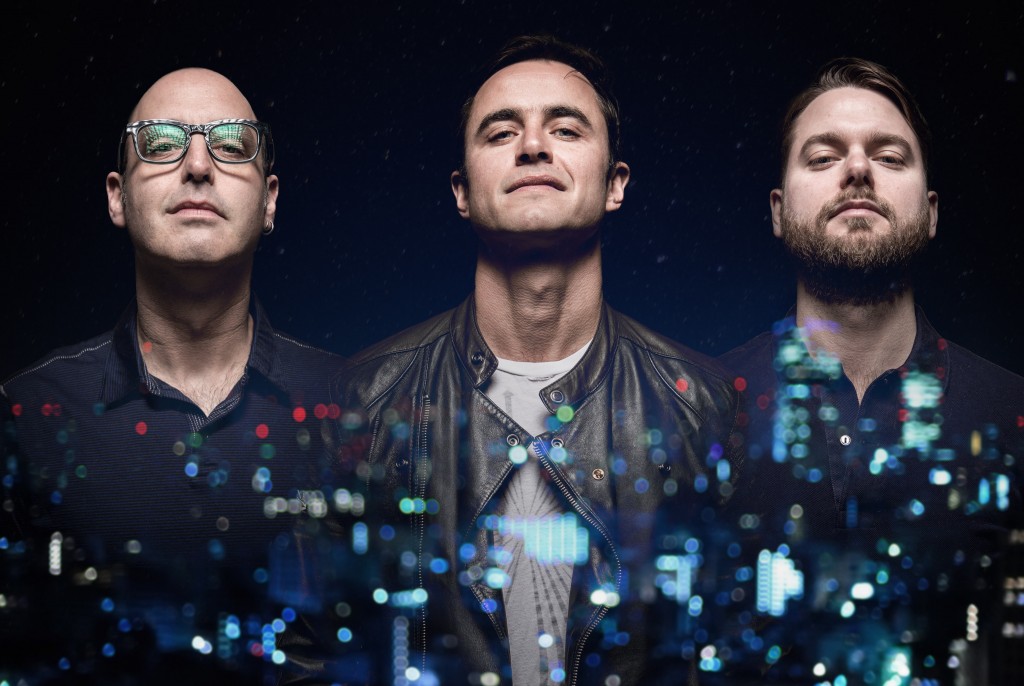 theNEWDEAL is back
Toronto-based live electronic trio announces their first studio release in over a decade – Mercury Switch due out on March 4th
theNEWDEAL will release Mercury Switch, the band's first studio release in over a decade, on March 4th.  The seven-song affair will be coupled with a series of remix releases, beginning with Avenue's indie electronic remix of "Quattro".
With over 1400 legendary late nights, sold-out clubs and triumphant festivals under their belts, theNEWDEAL returns with a passion in 2016.  "Quattro" — along with recently released tracks "Mercury Switch" and "Sabotage the System," offer a preview of the upcoming studio release which bassist Dan Kurtz describes as their "most creative" endeavor to date.  "In the last few months we've been pushing ourselves to work with new sounds, new styles, new ways of arranging jams, and the stuff we've come up with has felt great and exciting to us as a result.  We're listening back to the board tapes of all the shows and finding the parts, even if they're just a couple of seconds long, that sound the most inspiring and then building studio recordings around them.  In some cases we'll glue a bit from one show in one city to another completely unrelated piece from another town, and create something we'd never have come up with in either just a live or just a studio setting."

Keyboardist Jamie Shields agrees: "I think we've come up with a way to take the best from both the live and studio worlds and make something that's going to have the energy of a live show, but shaped in a way we could only do in the studio. theNEWDEAL has always been about development. When we're performing on stage our goal is always to create a fresh musical idea and see in real-time how we can develop it – melodically, harmonically and structurally.  Because we approach every show with an improvisational mindset, we know that every night brings a different concert, a different vibe and a different audience experience.  Even with all those variables, it always ends up sounding like a New Deal show; exciting, driving and incredibly danceable!"
theNEWDEAL first began in Toronto in 1999, quickly gaining support from Toronto's underground club scene as pioneers in electronica, recreating the DJ experience with live, improvised music.  Soon the band brought their interpretation of Electro House, Trance, Breakbeat and Drum & Bass to the US, where they were embraced by the crowds at NYC's Wetlands Preserve and cultivated a loyal following in the American jam scene.
After twelve years of touring, theNEWDEAL took a hiatus in 2011; Dan spent much of the next few years touring the world with Electropop band Dragonette.  When theNEWDEAL returned to stages in 2014 they brought on board a new drummer in Dragonette's Joel Stouffer.