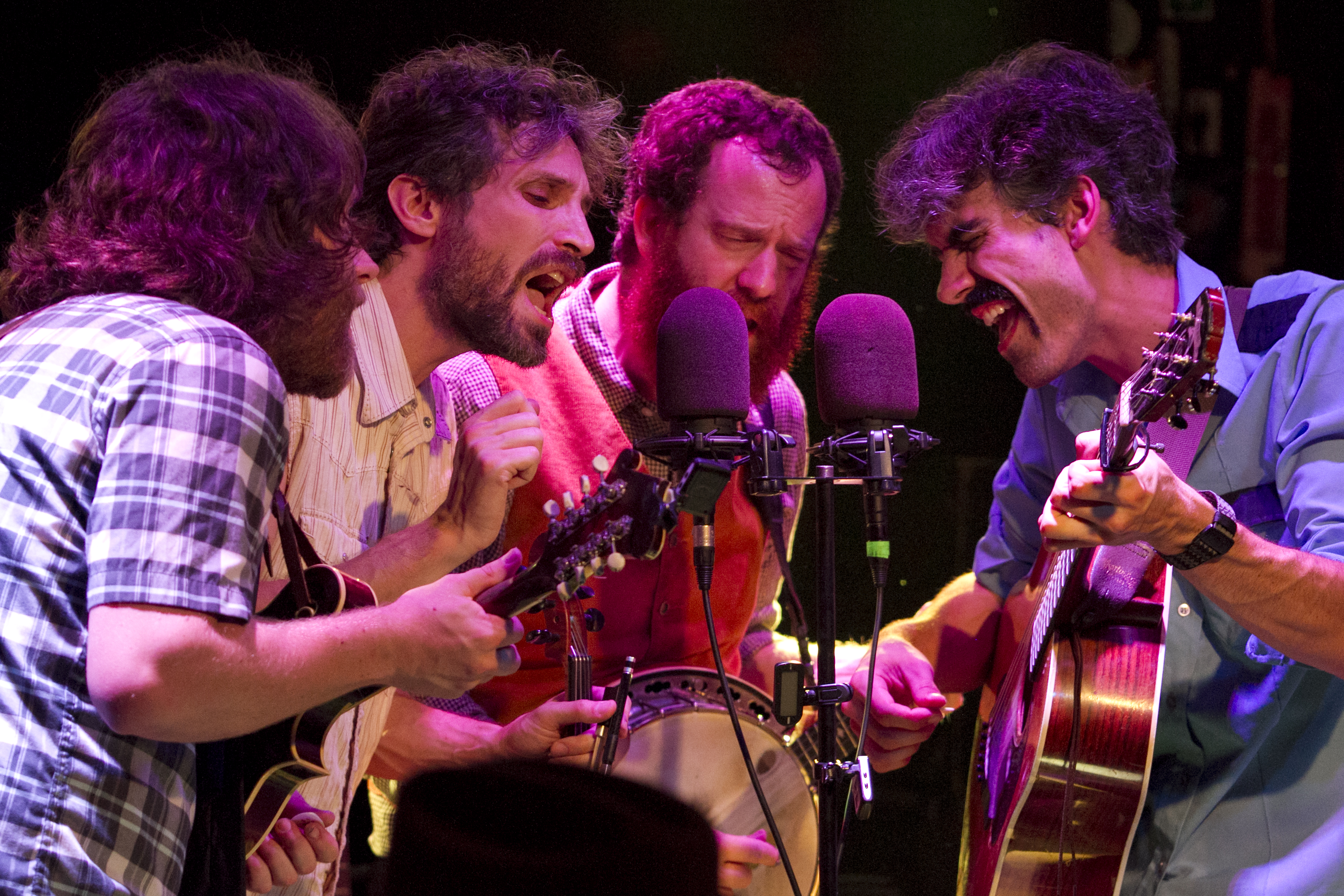 "…six-piece bluegrass phenomenon constantly enthralls with its finely intertwined Kentucky bluegrass melodies ranging from the deepest of baritones to the warmest amber tones, all backed by truly authentic pluck and fiddle work and that bopping bass line that puts a little jiggle-and-roll throughout the early-show crowd" – Flagpole Magazine
The Packway Handle Band serves up a dark and passionate folk aesthetic…with a side of blood" [Sarah Hagerman, jambase.com]. The five members of Packway have wowed audiences for over a decade with near perfect 4-part harmonies and seemingly boundless on-stage synergy.
Over the years the band has evolved as a premier gather-around-the-mic act. Their performance is focused around a tight cluster of microphones surrounded by an arsenal of acoustic and electric instruments: banjo, fiddle, mandolin, acoustic and electric guitar, upright and electric bass, and an ever-changing array of percussive accessories, sometimes called "The Rattletrap." Packway's sound is steeped in old-fashioned bluegrass, but they hold a niche in the American music realm that's all their own. Clever songwriting, an eccentric mixture of modern folk music, dark themes, old-time religion, affectionate satire of Bluegrass, and devotion to apocalyptic infotainment leave the listener to decide what exactly a Packway Handle is.