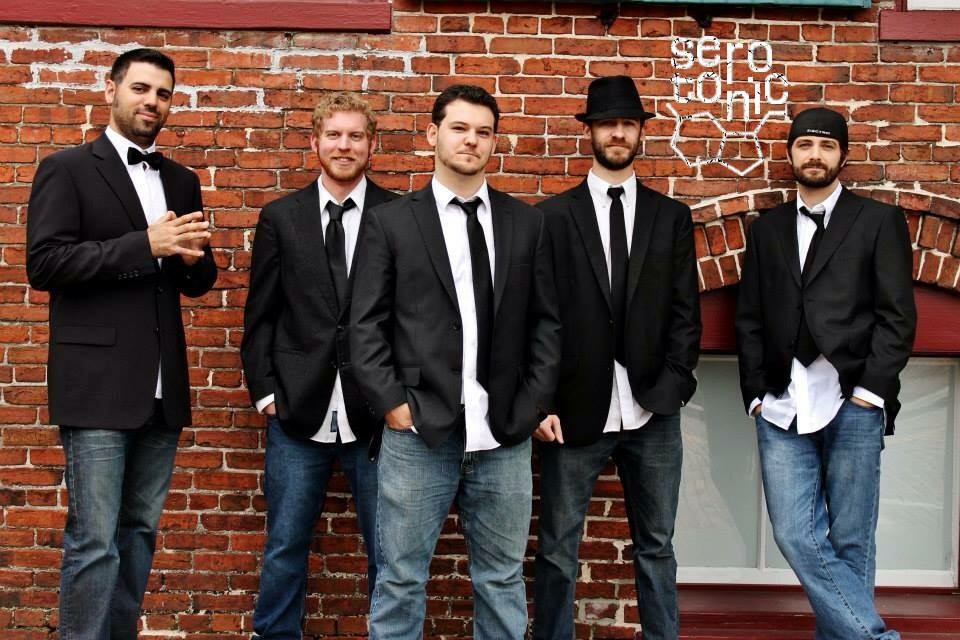 "Funky, upbeat jazz grooves…it was impossible for anyone in the crowd to stand still." – John Phillips, writer, Homegrown Music Network
Serotonic (se·ro·ton·ic) is based on friendship and a sincere love for music. Formed in the Tampa Bay area in 2010, the five-piece group has rapidly progressed from a best-kept secret to a household name.

Serotonic's unique approach to music bridges the gap between conventional music and innovation. Elements of funk and jazz are prevalent, but the band's inspiration comes from many genres. Diverse audiences are captivated by the band's pocket grooves, catchy melodies, subtle dynamics, and savory harmonies.
Serotonic values live performance as their most vital means of communication with listeners. You can find them at many of Florida's favorite clubs and festivals as they keep their live performance schedule as full as possible. In addition, Serotonic is currently in the process of recording a full-length studio album to be released in 2014.