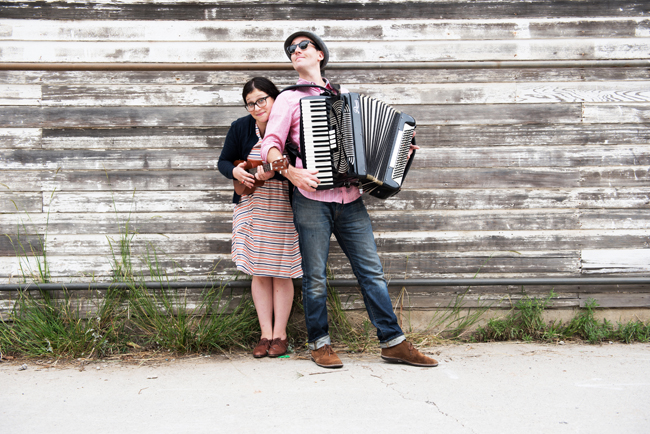 Parents' Choice Award – 2015
Andrew & Polly make fun and smart music for children and families in Los Angeles and across the country. Our credits include songs for Wallykazam!, the score toWelcome To The Wayne, The Outsiders, our own dope jams and a bunch of boring commercials and films for grownups #ninetofive.
Our self-produced album "Odds & Ends" received a Parents' Choice Award and was named one of the Fids & Kamily Top 10 Albums of 2015.  Andrew & Polly received the ASCAP Foundation Joe Raposo Children's Music Award in 2012.
Andrew & Polly are extremely optimistic about the future of media for children and are developing a new brand of thoughtful, imaginative and playful content based on their experiences with children and families. EAR SNACKS is our radical new podcast for kids – check it out!