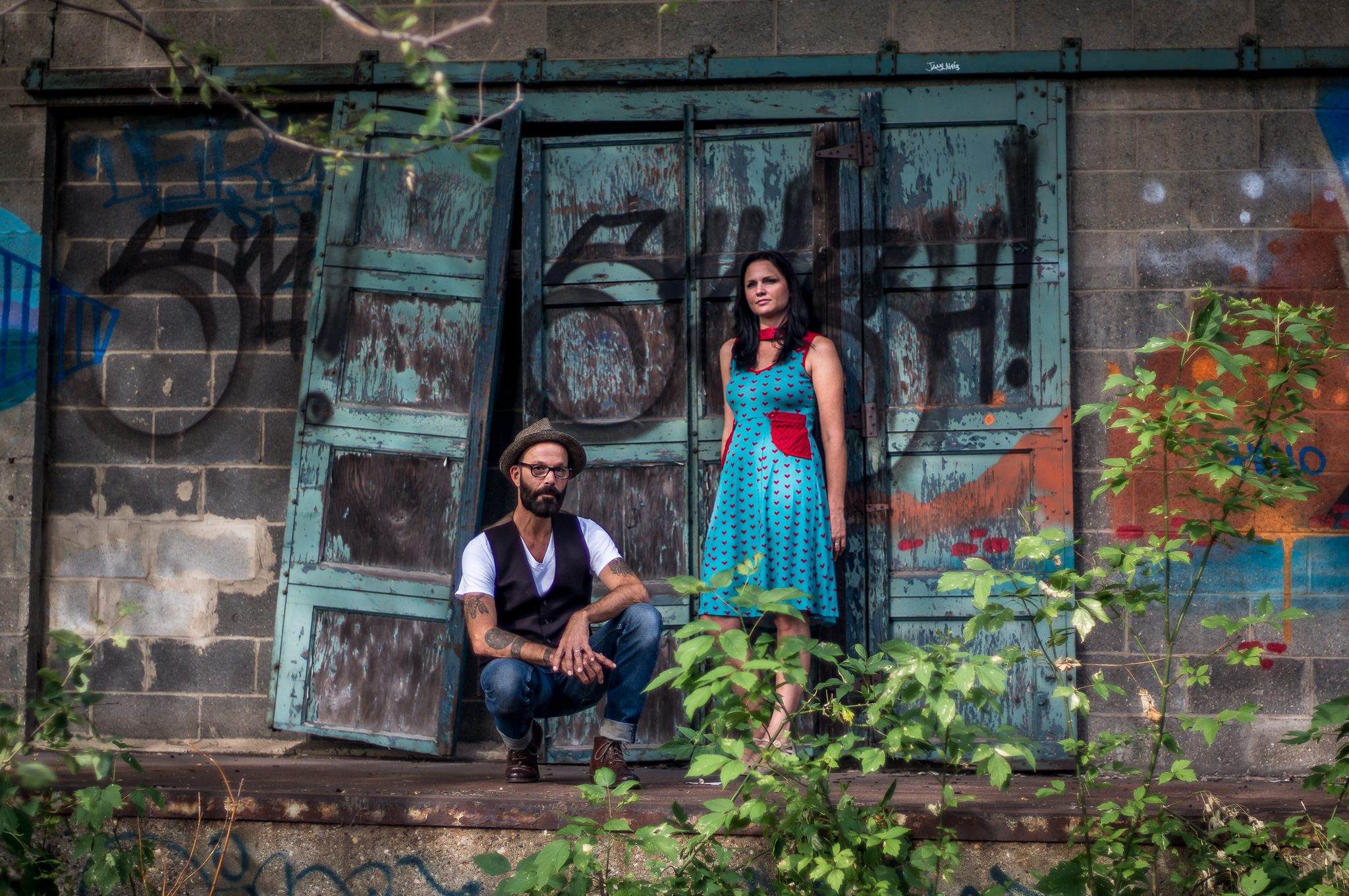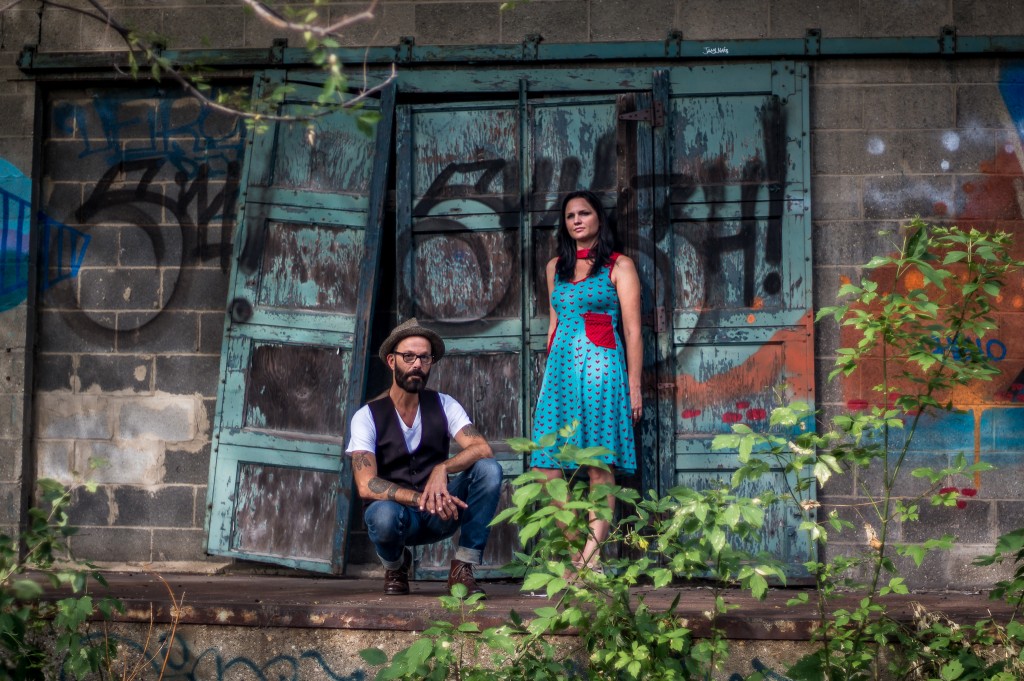 "Excellent music. Absolutely beautiful vocals. Humid and hot with ice cold lemonade up against your sweaty cheek musicianship. Yeah…back porch, black cat moan type mood done quite successfully." – No Depression Magazine
Southern Charm & Detroit Grit is the essence of this Americana duo. Five time Detroit Music Award Winners, The Hummingbirds grip both northern and southern Americana roots, blending grit and self reliance with hospitality and charm.  "Rachel Wood's husky tuneful drawl balances S.G.'s deeper twanging intones, their instrumentals (built on vintage electric guitars, drums and banjo) a mix of rambling Southern-driving roots rock, Appalachia-hued Americana, classic country with alternative charm and even dusty tumbleweeds-blown folk-roots with gospel hues (Creative Loafing Magazine).
Across the United States, they've played for small crowds in smoky bars and large concert venues for hundreds of people. They present their songs to welcoming audiences at hospitals and intimate house concerts. Whether on the radio or performing at festivals, their enthusiasm for music and songwriting drives them to create, "a great vibe and a feel that hits you. There is something really special about what S.G. and Rachel are putting out there." (Kevin Brown, Ann Arbor, Mich. freelance journalist, University of Michigan associate editor)
Their newest album, "13 Days" released in 2015 features 13 songs about rivers & rattlesnakes, the cold & the road, and heartaches & love.  Recorded & mixed by Grammy Award winner, Mitch Dane in Nashville, the recording is delivered with a touch of twang and a rootsy, raw, alt-country vibe.
The Hummingbirds have two previously released recordings. Their first self-titled release (2005), is a twangy full length album, which includes a track that was placed in the 2009 film "The Horsemen," starring Dennis Quaid.  Their second release came out in 2007, an EP titled "Lonesome," a blend of old school country, folk, and heavier alt-country songs, recorded with a full band, live at Big Sky Studios in Ann Arbor, Michigan in two quick sessions.
"As a programmer for the Monday Traffic Jam on WMNF 88.5FM, I review a lot of music.  In order to keep track of it all, I use the 5 star rating system for each song.  This also helps in choosing what song to play.   When my review comes up with mostly 4 and 5 stars, I call this a classic and it makes my top 20 list for the year.  13 Days by The Hummingbirds is a classic.  Seeing them live just puts icing on the cake!" (Bobbie Dusenberry, Radio D.J. @ 88.5 WMNF Tampa)