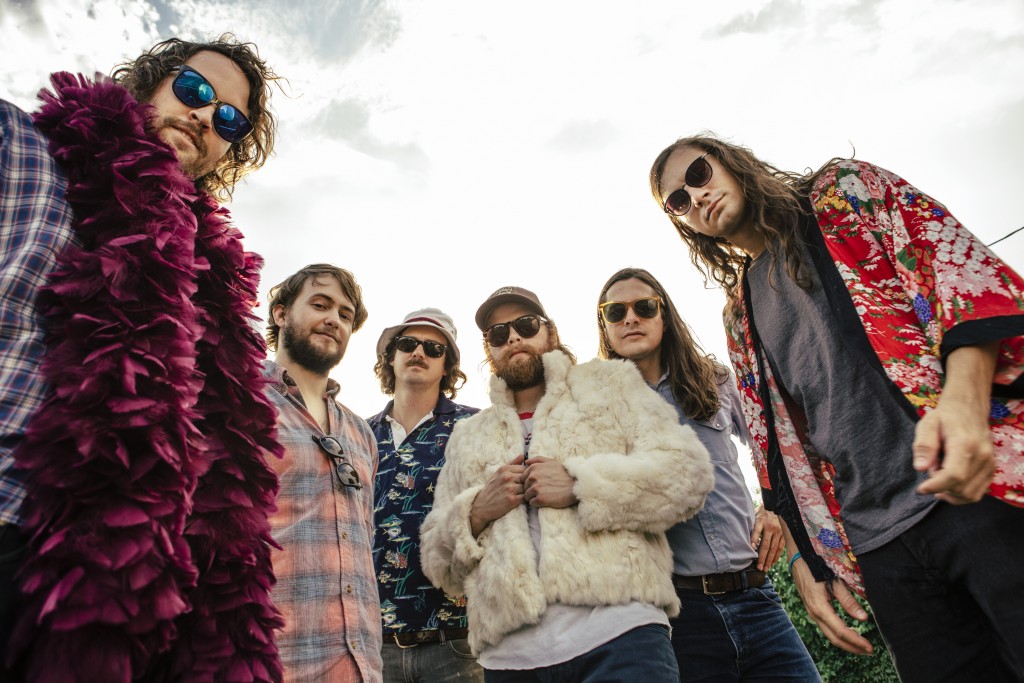 Six years ain't a hell of a lot of time, but Futurebirds have filled 'em with a whole lot of living. Laying down their shoe-gazing country, harmonious psychedelia, and barnstorming, ragged rock both on record and in person, the Athens-based band presents a delicate balance on Hotel Parties, its third full-length record that explores the toils, joys, and struggles exposed by six years doing any one thing so intensely.
Arriving a full two years after the band's 2013 breakthrough, Baba Yaga, Hotel Parties presents a series of dualities.  Loving something and letting it go. Pining for success and trying to staying true to yourself. The beckoning call of road and the comforts of home. As a result, says singer-guitarist Carter King, the LP represents Futurebirds' "most concise effort to date all around, like some sort of accidental concept record."
Over the course of these three LPs, two EPs, and one live record, people have come and gone, yet Futurebirds seem to stay. Some things came out as they liked and some pills have been bitter. But sometimes, six years just ain't enough time to tell.